Professional production ofCavity Plug.
Cavity Plug are available at Hsen Fong Rubber. We offers inventory, pricing, & datasheets for Cavity Seal. Hsen Fong Rubber are specialized in molding custom rubber parts for automobile, motorcycle, electronics, medical supplies and sporting goods. If you need our help for material selection, design suggestion or mold fabrication, contact Hsen Fong Rubber today. – Professional Rubber Part Manufacturer for industrial and medical application.
Features:
Water-proof/Anti-dust/Oil-proof/Isolation/Acid and Alkali proof/Shockproof/Protection
Properties:
SIR (heat resistance and insulation)、NBR (resistance to oil)、CR (ozone and ageing resistance)、EPDM (good weather resistance)、HNBR (resistance to gasoline)、ACM (resistance to oxygen, ozone and high temperatures)、FKM (resistance to high temperatures and organic solvents and chemicals)
Applications:
Automotive Seals & Cavity Plugs, Single Wire Seal (SWS), Plugs are products used in the automotive sector to anti-leak and help prevent contaminants from entering the connector.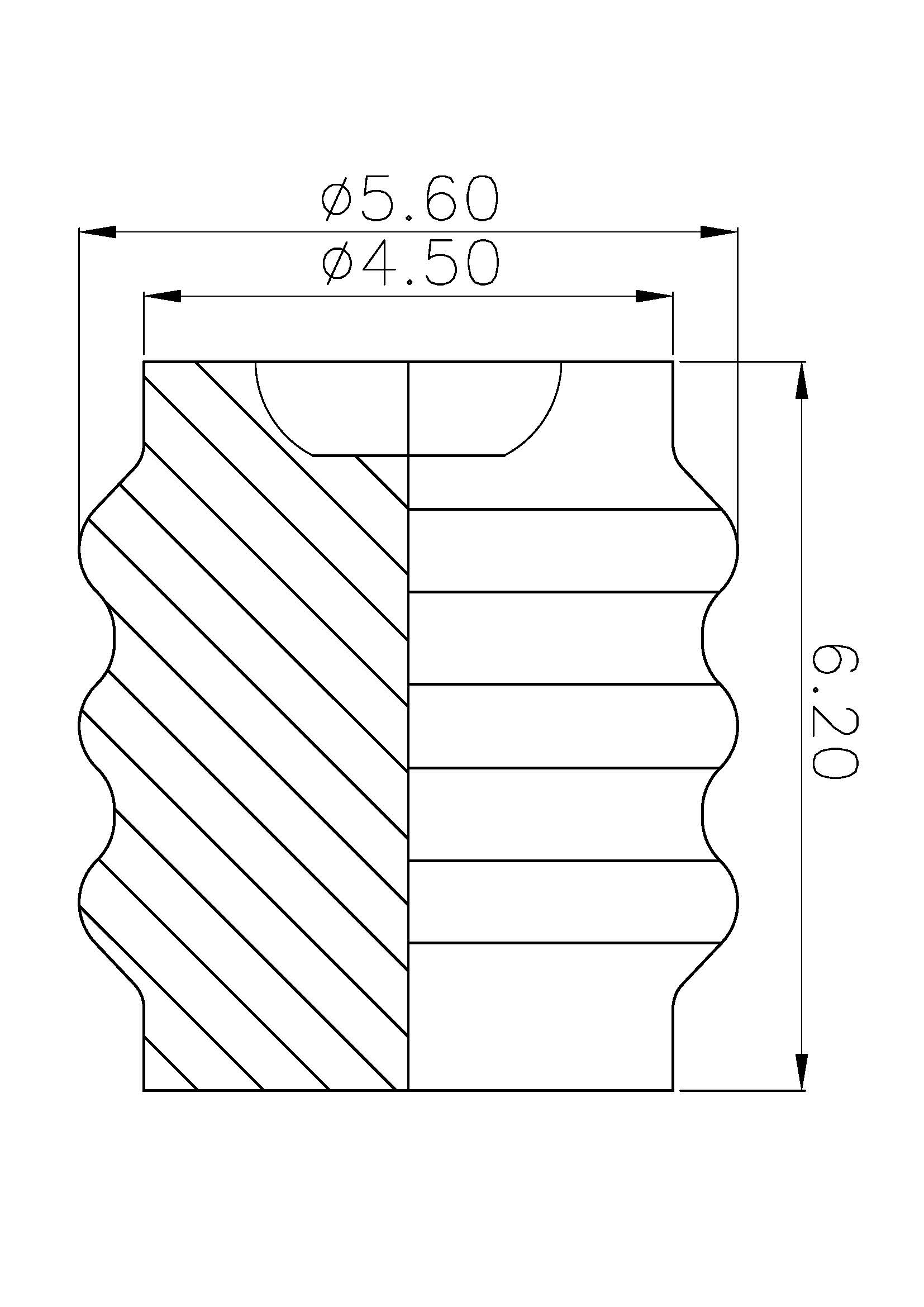 | Sq. | Part No. | Description | Material | Color | Brands | Equivalent Part No. | L (mm) | OD (mm) |
| --- | --- | --- | --- | --- | --- | --- | --- | --- |
| 1 | HDB-0019-0 | HM090(B) Cavity plug | NBR-50 | Black | SUMITOMO YAZAKI | 7160-9465 7157-8767 | 6.2 | 5.6 |
| 2 | HDB-0019-1 | HM090(BR) Cavity plug | NBR-50 | Brown | SUMITOMO YAZAKI KET | 7165-0610 7157-8761 MG681159 | 6.2 | 5.6 |
| 3 | HDB-0025-1 | DL090(BR) Cavity plug | NBR-50 | Brown | SUMITOMO | 7161-9787 | 6.4 | 4.7 |
| 4 | HDB-0109-0 | DL187(B) Cavity plug | NBR-50 | Black | SUMITOMO | 7165-0145 | 9 | 8.2 |
| 5 | HDB-0235-0 | (B) Cavity plug | NBR-50 | Black | | | 4.6 | 4.1 |
| 6 | HDB-0238-0 | TLC(B) Cavity plug | NBR-50 | Black | | | 5.2 | 4.15 |
| 7 | HDB-0279-8 | 187(GR) Cavity plug | NBR-40 | Gray | | | 8 | 8 |
| 8 | HDS-0038-1 | 62YV(BR) Cavity plug | SIR-50 | Brown | YAZAKI | 7157-3797-80 | 8.4 | 6.2 |
| 9 | HDS-0041-1 | DMS(BR) Cavity plug | SIR-50 | Brown | | | 8.7 | 7.4 |
| 10 | HDS-0056-0 | SWP(B) Cavity plug | SIR-50 | Black | | | 6.3 | 5.85 |
| 11 | HDS-0056-1 | SWP(BR) Cavity plug | SIR-50 | Brown | KET | MG681159 | 6.3 | 5.85 |
| 12 | HDS-0058-0 | DL040(B) Cavity plug | SIR-50 | Black | SUMITOMO | 7165-0432 | 6 | 4.3 |
| 13 | HDS-0074-6 | 91RK040-BL Cavity plug | SIR-50 | Blue | YAZAKI | 7157-3992-90 | 6.7 | 3.9 |
| 14 | HDS-0079-1 | 58WF110-BR Cavity plug | SIR-50 | Brown | SUMITOMO YAZAKI KET | 7165-0060 7157-3562-80 MG680905 | 7.4 | 6.5 |
| 15 | HDS-0080-4 | 91RS090-YL Cavity plug | SIR-50 | Yellow | | | 6.2 | 5.5 |
| 16 | HDS-0087-0 | DP384046 Cavity plug(B) | SIR-50 | Black | | | 7.5 | 9 |
| 17 | HDS-0087-5 | DP384046 Cavity plug(GN) | SIR-50 | Green | | | 7.5 | 9 |
| 18 | HDS-0088-1 | 250A(BR) Cavity plug | SIR-50 | Brown | | | 7.7 | 9.6 |
| 19 | HDS-0092-4 | FW-W(YL) Cavity plug | SIR-50 | Yellow | | | 5.7 | 5.15 |
| 20 | HDS-0124-8 | 62EZ060(GR) Cavity plug | SIR-50 | Gray | SUMITOMO YAZAKI | 7165-0084 7257-3792 | 7.2 | 5 |
| 21 | HDS-0141-1 | 187(BR) Cavity plug | SIR-50 | Brown | | | 7.2 | 7.2 |
| 22 | HDS-0164-5 | 7158-3032(GN) Cavity plug | SIR-50 | Green | YAZAKI Furukawa | 7158-3032-60 RS460-02000 | 8.6 | 5.5 |
| 23 | HDS-0226-5 | P5405(GN) Cavity plug | SIR-40 | Green | DELPHI | 12010300 | 19.7 | 7.15 |
| 24 | HDS-0229-0 | XF(B) Cavity plug | SIR-50 | Black | | | 9.3 | 9.8 |
| 25 | HDS-0246-9 | 963531(W) Cavity plug | SIR-50 | White | TYCO TYCO VW/Audi | 963531-1 1394132-1 357972840 | 7.6 | 3.9 |
| 26 | HDS-0280-1 | 060(BR) Cavity plug | SIR-40 | Brown | | | 10 | 3.9 |
| 27 | HDS-0281-6 | 0.64 (BL) Cavity plug | SIR-50 | Blue | | | 6.4 | 2.8 |
If you have any requirements or questions, please feel free to contact us