Suction Cup & Gasket & Keypad
Professional production of Suction Cup & Gasket & Keypad.
We are specialized in molding custom rubber parts for automobile, motorcycle, electronics, medical supplies and sporting goods. If you have any questions (material selection, design suggestion and mould fabrication) contact Hsen Fong Rubber today.
Features:
Water-proof/Anti-dust/Oil-proof/Isolation/Acid and Alkali proof/Shockproof/Protection
Properties:
SIR (heat resistance and isulation)、NBR (resistance to oil)、CR (ozone and ageing resistance)、EPDM (good weather resistance)、HNBR (resistance to gasoline)、ACM (resistance to oxygen, ozone and high temperatures)、FKM (resistance to high temperatures and organic solvents and chemicals)
Applications:
Gasket:Three of the most common uses for gaskets include leakage, environmental, vibration and mountings. Manway gaskets are used in pneumatics and hydraulics system, industrial equipment, automotive or medical industries.
Suction Cup:Suction cups are also known as Vacuum cups, Vacuum pads and suckers. Suction cups are available in a range of shapes, sizes and design and will handle most products. There is a suction and vacuum cup suitable for every industry and application.
Silicone Rubber Keypad:Silicone rubber keypad is now widely applied in high tech industries and automotive industries with its excellent durability, electrical insulation and weather fastness.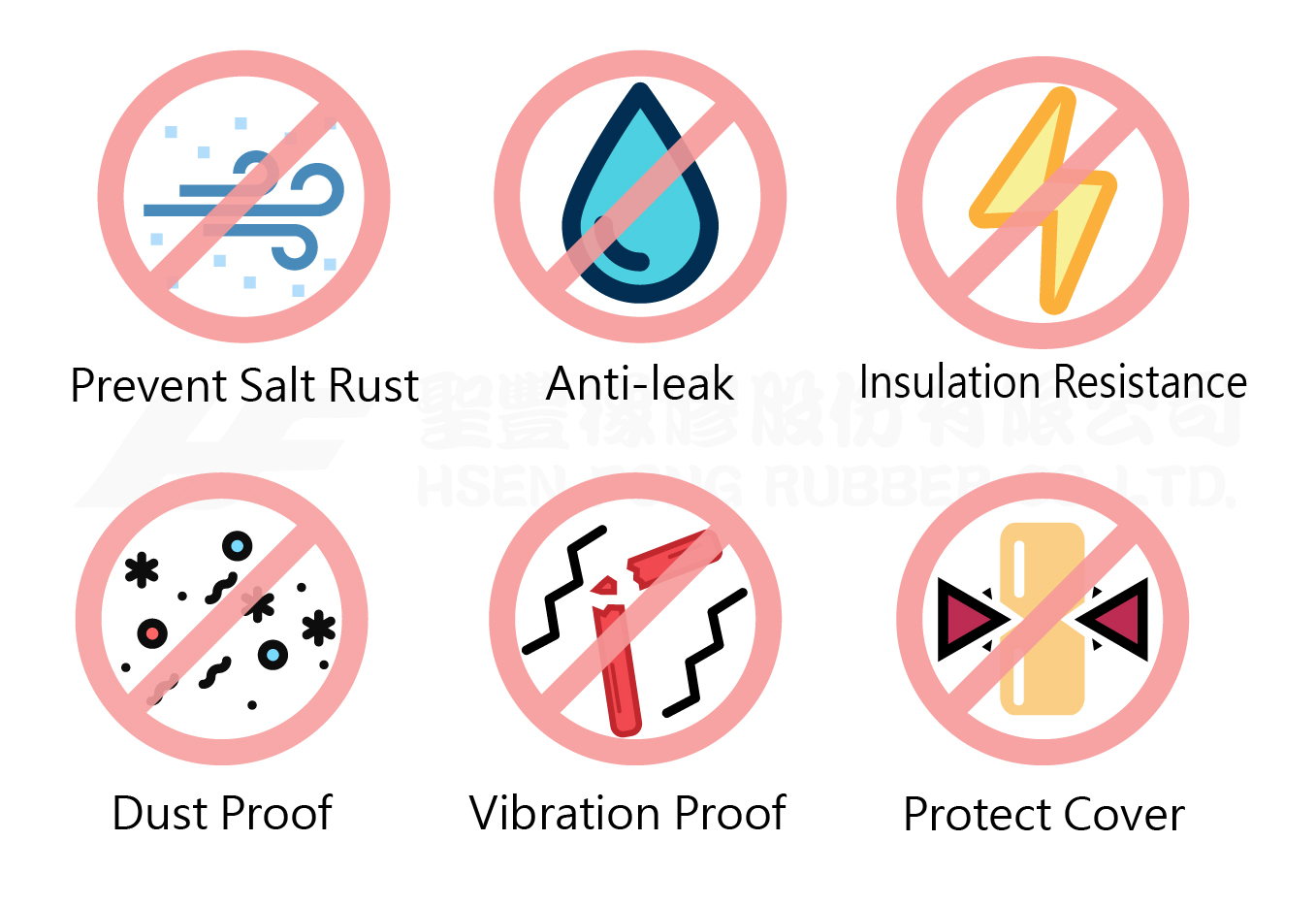 If you have any requirements or questions, please feel free to contact us